Basic Structure of Slewing Ring
Views:19 Author:Site Editor Publish Time: 2021-02-09 Origin:Site
The slewing ring is the same as other ordinary bearings. It has rolling elements and raceways, but the difference is that the slewing ring has many different characteristics: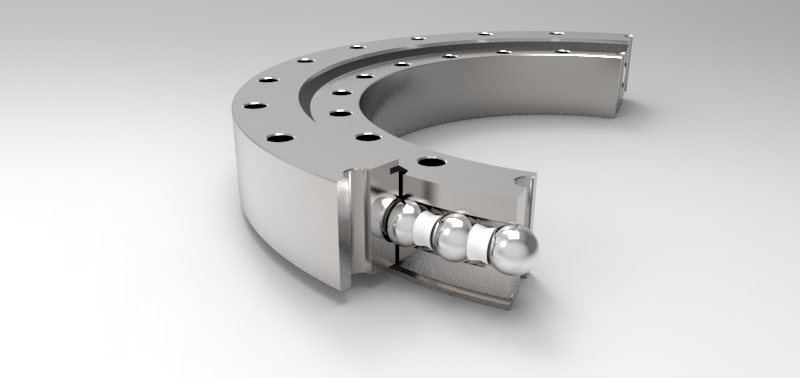 1. The size of the slewing bearing is relatively large, its diameter is usually 0.2-10 meters, and some diameters are greater than 40 meters.
2. The slewing bearing generally has to bear several loads, not only the axial force and the radial force, but also the larger tilting moment. Therefore, a set of slewing bearing often functions as several sets of ordinary bearings.
3. The running speed of the slewing bearing is very low, usually less than 50 revolutions per minute. In many cases, the slewing bearing does not perform continuous operation, but only rotates back and forth within an angle, which is equivalent to the so-called "swing bearing".
4. There are also great differences between slewing bearings and rolling bearings in terms of materials and heat treatment processes.
5. Generally, the slewing bearing is equipped with a gear ring for rotating drive and a sealing device for dust prevention.
6. The installation method is different. The slewing ring is not sleeved on the core shaft and installed in the bearing box like ordinary bearings, but is fixed on the upper and lower supports by screws.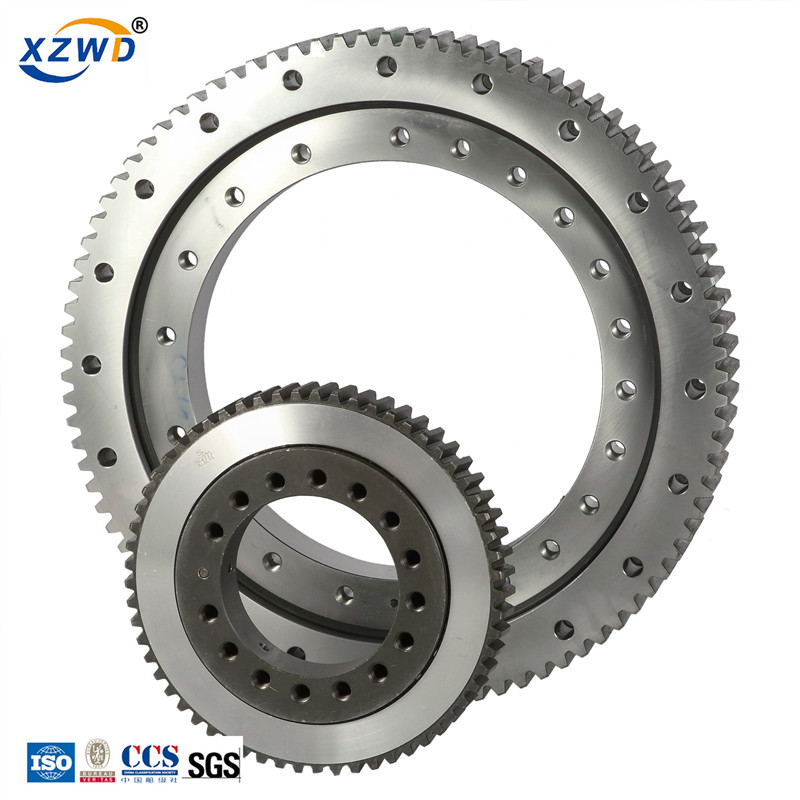 Slewing ring is a kind of extra large bearing that can bear comprehensive load. Because its shape resembles a plate, it is also called "turntable bearing". It can bear larger axial load, radial load and tilting moment, and can replace several sets of ordinary bearings. Combination of functions. Generally suitable for mechanical equipment that bears huge overturning moment for relative rotation movement, it is a kind of combined bearing with high efficiency and high load capacity.
Therefore, due to the special nature of the slewing bearing and other reasons, the slewing bearing has been applied in many fields to a greater extent.