Xuzhou Wanda slewing bearing co.,ltd new plant commencement ceremony a complete success
Views:18 Author:Site Editor Publish Time: 2019-08-28 Origin:Site
At 8:06 am on August 22, 2019, with the start of construction equipment and the sound of the gun salute, the opening ceremony of the new plant of xuzhou wanda slewing bearing co., ltd was opened.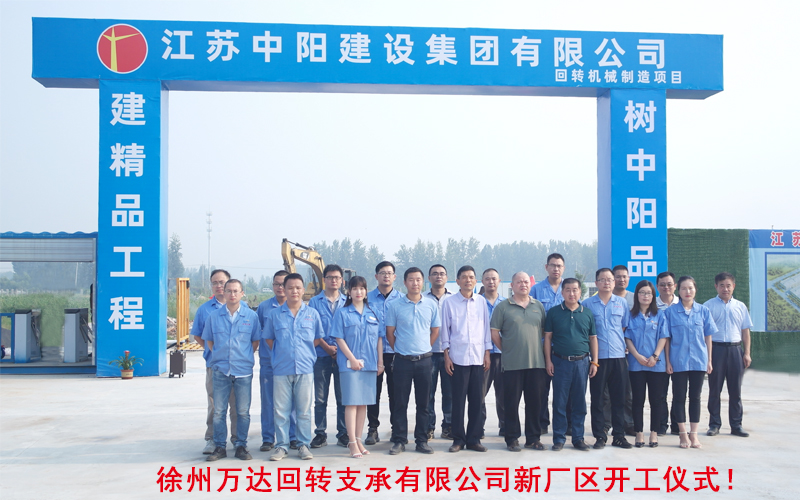 General Manager Mr. Xu Zhengkun of Xuzhou Wanda Slewing Bearing Co., Ltd., and the heads of all departments and representatives of the contractor witnessed the opening ceremony. This is another important milestone in the development history of Xuzhou Wanda Slewing Bearing Co., Ltd.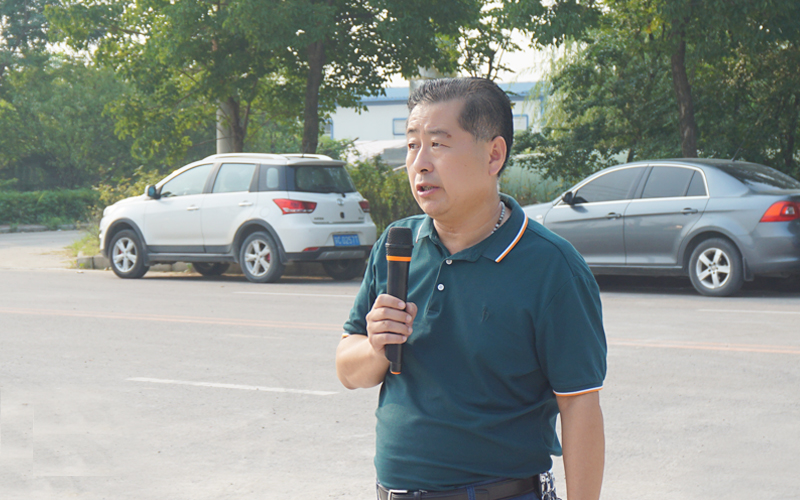 General manager Mr. Xu zhengkun said at the scene that the opening ceremony of Wanda new plant not only marks the substantive start of the new plant, but also bears the foundation and dream of wanda slewing bearing's further development. The start of new plant construction marks Wanda slewing bearing realize the big cross on the production hardware. We believe in the near future,a new slewing bearing R&D and production base will appear in front of everyone, we firmly believe that Wanda slewing bearing will harvest higher competitiveness and greater market share. Under the support of government, the completion of new plant will realize the new development of Wanda slewing bearing!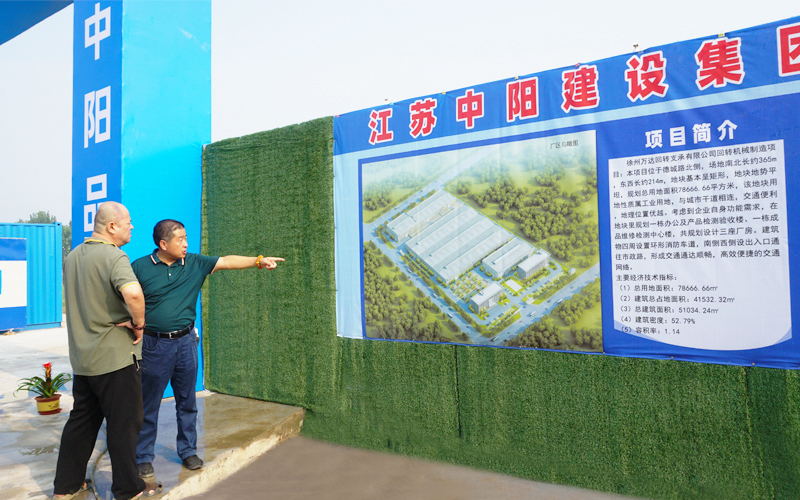 Communicate with engineering representatives at the construction site
Xuzhou Wanda Slewing Bearing Co., Ltd. New Plant Introduction:
Main economic and technical indicators:
(1)Total land area:78666.66㎡
(2)Total gross floor area:51034.24㎡
(3)Building density:52.79%
(4)Plot ratio:1.14