Cheap Tower Crane Slewing Ring Suppliers
Views:42 Author:Site Editor Publish Time: 2019-04-24 Origin:Site
The slewing bearing is mainly for the product characteristics, including external gear slewing bearing, internal gear slewing bearing and gearless slewing bearing. The main application areas for the product include: renewable energy, medical equipment, construction and transportation equipment, industrial equipment, machinery and equipment. Today we mainly analyze tower crane slewing bearings.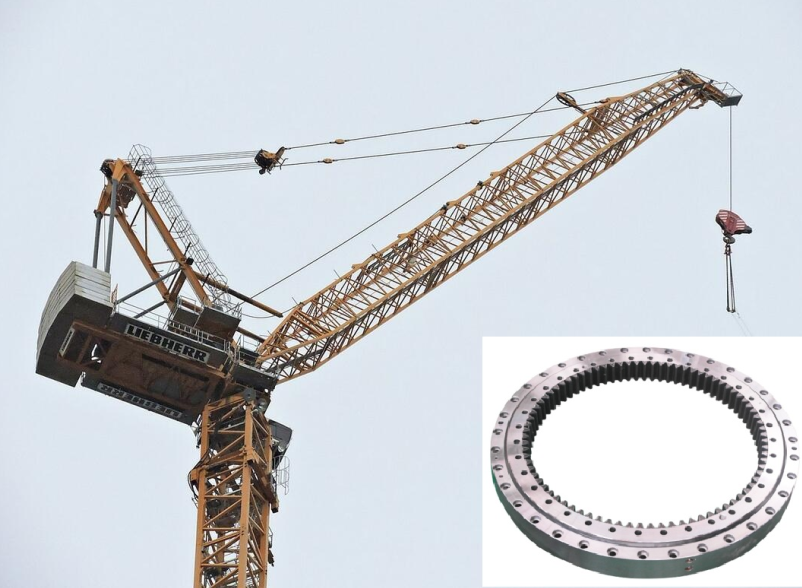 The slewing bearing of the tower crane is subjected to axial force, tilting moment, radial force and requires a special important part of the relative rotation of the two parts. It consists of a ring gear, a race, a rolling element, a spacer, and a sealing strip.
How to find Cheap Tower Crane Slewing Ring Suppliers? For some brand Tower Crane slewing ring suppliers such as Thyssen Krupp , SKF, Schaeffler, the timken, NTN-SNR, PSL, IMO Group, La Leonessa and so on. For these famous slewing bearings the price is very high. When you choose the Tower Crane slewing bearings, you can firstly consider some domestic quality manufactures. And compared to brand suppliers, the tower crane slewing ring prices will be more competitive. Besides, the tower crane slewing bearing quality is also very important. Xuzhou wanda slewing bearings co., LTD. Will be your fist choose. Our slewing bearings with the cheap price and the best quality.