Slewing ring bearing application in port crane
Views:11 Author:Kevin Gao Publish Time: 2018-11-19 Origin:Site
Slewing ring bearing installed in a wide variety of applications,one of is used in port crane.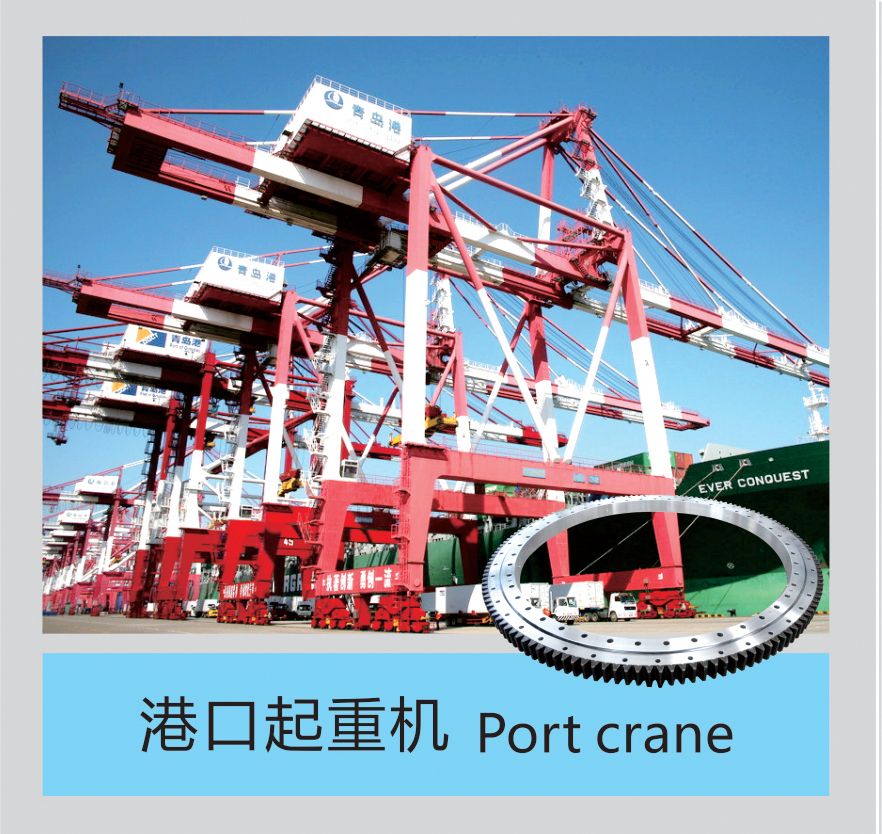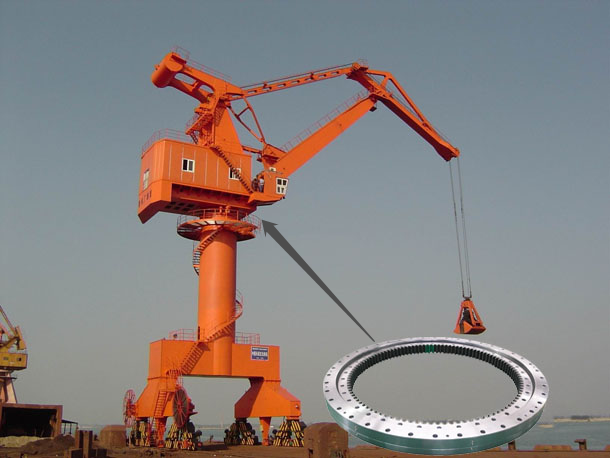 The function and advantage of slewing bearing on port crane

The slewing bearing of the crane in the port can handle the loading and unloading of goods in a more comprehensive manner. It is impossible to accurately place and load and unload the slewing bearing.Compared with other steering equipment, the advantage of slewing bearing is the key to solving such problems. At the same time, the life of the slewing bearing more rigid compared to other devices on the timber, so as to solve the shortage of short cycle
Selection of slewing bearings for port cranes, examples of common models
There are four types of structures for common slewing bearings: single volleyball, cross roller, double volleyball, and three-row. Based on our experience and calculations, we have the following conclusions:
• When Do ≤ 1800, the single volleyball type is the preferred type; when Do > 1800, the three-row column slewing bearing is preferred.
• Slewing bearings of the same frame size, single volleyball type with higher carrying capacity than cross roller and double row reducer.
• Q series single volleyball slewing ring, compact size, lighter weight, better cost performance, is the preferred series for single volleyball.
There is election calculation of single volleyball slewing ring:
1) Calculate the rated static capacity
CO = 0.6 × DO × do0.5
Where: CO -rated static capacity, kN
DO-diameter of the raceway center, mm do-nominal diameter of the steel ball, mm
Force analysis of port crane slewing bearing, bearing capacity curve
Port crane force analysis:
Gravity, friction, and pressure are the main stress factors.
The force curve is as follows: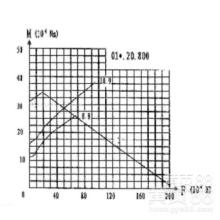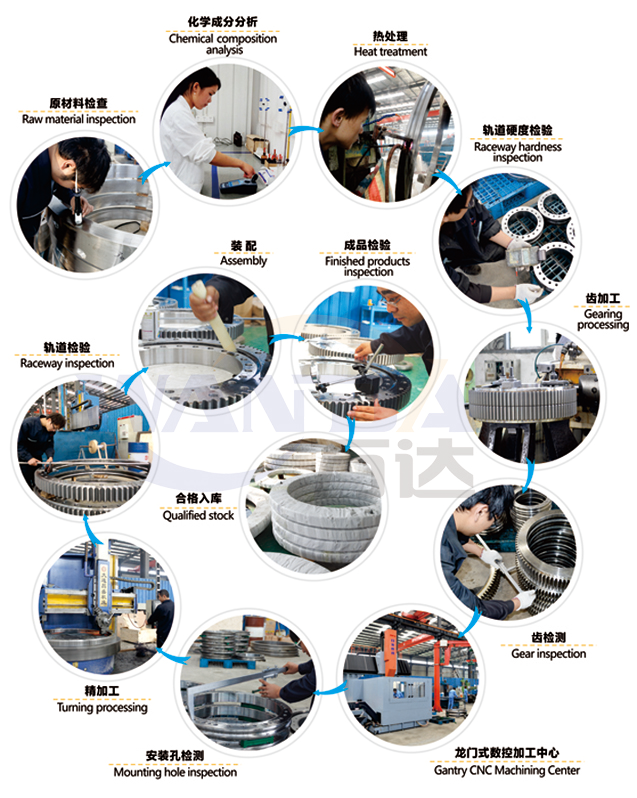 XZWD slewing bearing if introduction and production capacity
Xuzhou Wanda Slewing Bearing Co.,Ltd. is a slewing bearing manufacturer specializing in standard and non-standard slewing bearing. We striving to build a well-known brand of slewing bearings. Many technical indicators of various slewing bearing products meet or exceed national standards. The company has strong technical force, strong production capacity and complete testing equipment.
The company has various professional production equipments. Annual production of 30,000 sets of slewing bearings. Wanda quality control of the product of the whole process, from raw materials to final products manufactured each process are strictly controlled by full-time inspectors, testing instruments, equipment, technical means complete, pre-qualified rate of 100% customer satisfaction 100.