Xuzhou Wanda Slewing Bearing Co., Ltd. and Northwestern Polytechnical University held the awarding ceremony for college students' social practice base.
Views:11 Author:Site Editor Publish Time: 2019-08-15 Origin:Site
At 2 pm on July 13th, the Materials College of Northwestern Polytechnical University and Xuzhou Wanda Slewing Bearing Co., Ltd. held the awarding ceremony for the college students' social practice base in the conference room of the company. Xu Zhengkun, general manager of Xuzhou Wanda Slewing Bearing Co., Ltd., director Liu Bo, deputy general manager Xu Zhengmao, Jin Kairui, Ren Huiling, Wang Zeng, deputy secretary of the School Party Committee Li Heng, School associate professor Luo Xian, and student representatives attended the ceremony.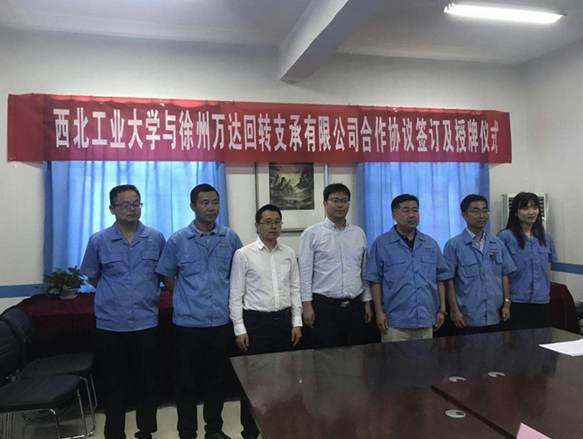 General Manager Xu Zhengkun first welcomed the arrival of teachers and students of Northwestern Polytechnical University, and then introduced the development history and production management of Xuzhou Wanda Slewing Bearing Co., Ltd. Wanda Slewing Bearing specializes in the production of slewing bearings and slewing drives , and is engaged in high-tech manufacturing. It is a high-tech enterprise in Jiangsu Province. With quality as the center, the company has an annual output of more than 40,000 sets and is sold to more than 50 countries including the United States, Britain, Italy, Netherlands and Korea ect.. General manager Mr.Xu said that the heat treatment process is the key link in the manufacture of slewing bearings. The improvement of product quality is inseparable from the support of universities and science&technology. Enterprises hope to contribute their own strength to innovative talent training, scientific and technological achievements transformation, big data applications, and truly realize the "win-win" between universities and enterprises.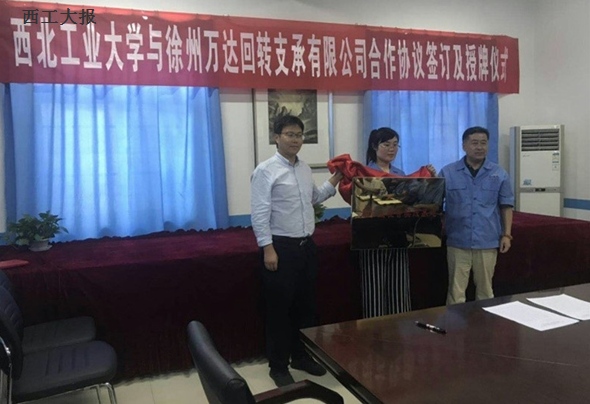 On behalf of Northwestern Polytechnical University, Li Heng expressed gratitude to Wanda slewing bearing company and pointed out that the current "technology" and "economy" are still in isolation. The conversion rate of scientific and technological achievements accounts for less than 10% in China and 70%~80% in developed countries such as Europe and America. Under the great changes of the past 100 years, the role of small and medium-sized enterprises in supporting the national economy cannot be ignored. The cooperation between universities and enterprises is crucial to the development of both sides. The establishment of the social practice base for college students in Xuzhou Wanda Slewing Bearing is conducive to students learning in practice, carrying out research on problems, and promoting breakthroughs in key technologies while realizing the practice of educating people.
After the meeting, accompanied by Mr. Xu, a group of 6 people visited some slewing bearing production workshops.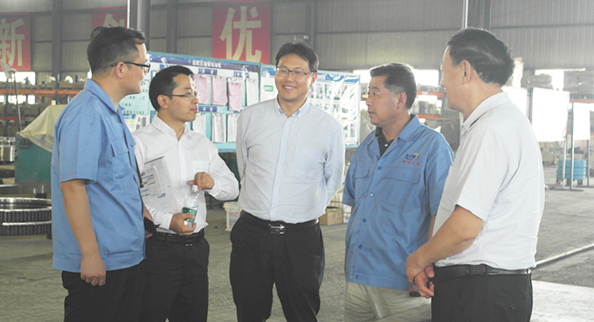 Xuzhou Wanda Slewing Bearing actively engages with domestic key universities to explore a variety of cooperation modes, from project cooperation to all-round cooperation and development. Through cooperation, it not only increases the employment opportunities for college graduates, but also brings the latest technological strength to the enterprise.