four point contact ball bearing stiffness
Views:14 Author:Ethan Zhang Publish Time: 2019-01-12 Origin:Site
For single row four point ball slewing bearing, there are mainly three materials, C45, 50Mn and 42CrMo. According to different applications and load conditions, it can select from above three materials accordingly. For C45, the hardness range is 170-220HB, for 50Mn, the hardness range is 207-262HB; for 42CrMo, the hardness range is 230-280HB; the hardness of material can also be customized according to requirement.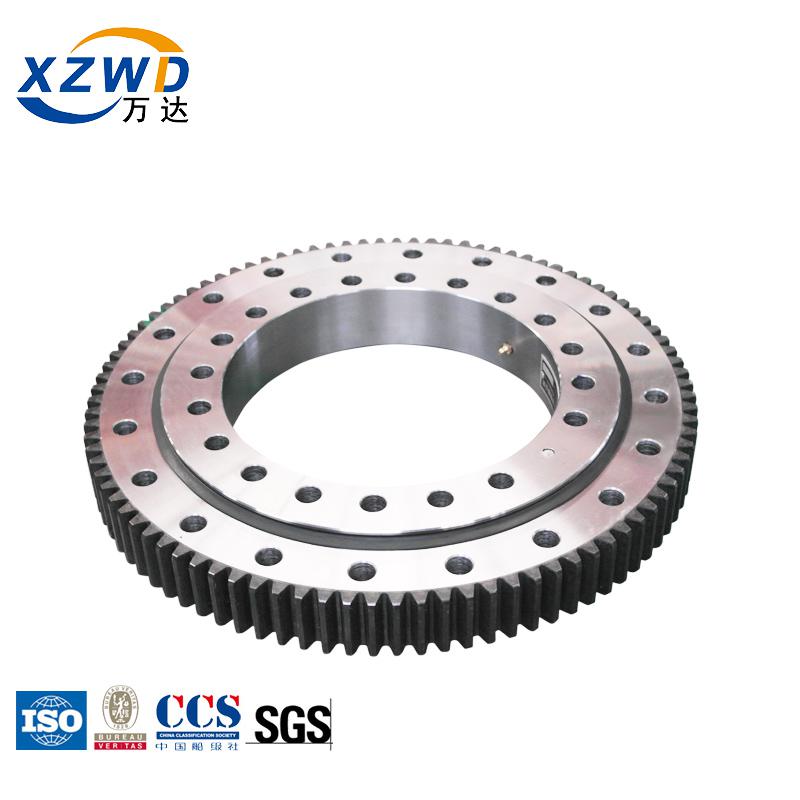 Currently, Xuzhou Wanda Slewing bearing Co., Ltd. has two types of gear quenching equipment according to the dimension and gear hardness requirement, they are single-tooth surface Induction Hardening and whole-tooth Surface Induction Hardening. Single-tooth quenching can also be divided into tooth surface & root quenching and tooth surface quenching. The hardness is in the range of 50-60HRC.
The gear quenching type and hardness of slewing ring is selected according to load condition, rotating torque and applications. For heavy load applications and high torque, it is suggested to conduct gear hardening.