Slewing bearing for Mining
Views:11 Author:Site Editor Publish Time: 2019-07-12 Origin:Site
Slewing bearings for Mining can be manufactured in a variety of styles with several different types of ball, roller and combination designs available.
Roller slewing bearing is a liberating element in the design of new mining machinery, and a perfect drop-in solution where solid bearing replacement would be too time- and labor-intensive.Roller slewing bearings for Mining provide long life and ease of maintenance, withstanding the most demanding conditions. Slewing Bearings for Mining are available in a wide range of sizes and a variety of series (from light duty to extra-heavy duty),The slewing bearings for a range of mining applications including material handling; hauling and winding; stockpile and surgepile management; and screening, sizing, and washing. Cross roller slewing bearing for mining seals provide excellent flexibility in difficult mining environments with full integrity and minimal foreign material ingress.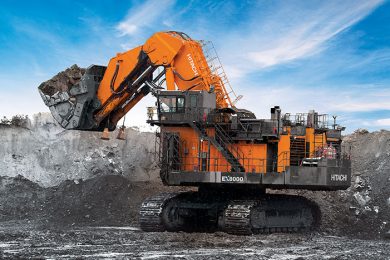 4-point slewing bearings
A four-point contact ball slewing bearing makes it easy to simplify machine designs that have a combination of radial, thrust and moment loads because it can handle all three simultaneously. They are primarily used for slow to moderate-speed applications, or where oscillatory movement is predominant.
A single four-point contact slewing bearing usually makes a second bearing unnecessary, which provides some very important benefits:space savings;weight savings;cost savings;rigidity and accuracy;faster installation;less maintenance;integral mounting holes, gears, etc.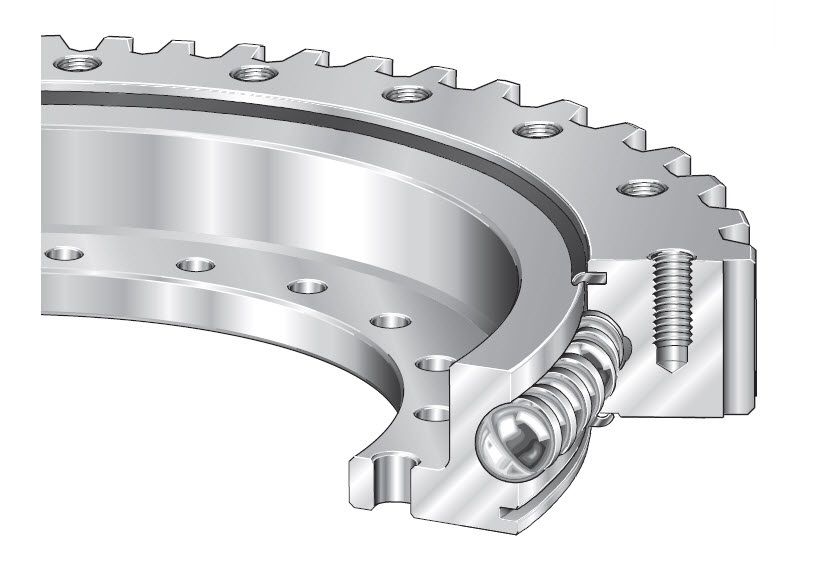 Three-row roller Slewing bearing
Slewing bearing with three rows of rollers usually comprise three races and three sets of rollers. The non-geared race is generally composed of two races that are separated so that the slewing bearings can be assembled. The geared race is commonly a single race configuration. Two rows of cylindrical rollers with a horizontal centreline of rotation handle the thrust and overturning moment loads. One row of cylindrical rollers, perpendicular to the thrust and moment load rows, transmit the radial loads.
With this roller arrangement, a three-row roller slewing bearing has more static and dynamic capacity than the other two configurations.