Concrete Mixing Pump Truck Used Slewing Ring Bearing
Views:43 Author:Site Editor Publish Time: 2020-06-20 Origin:Site
Concrete Mixing Pump Truck Used Slewing Ring Bearing
There are many types of pump trucks, such as: concrete mixing pump truck, boom pump truck, mobile pump truck, flood control mobile pump truck, etc .; these pump trucks are inseparable from a very important transmission component: slewing ring bearing.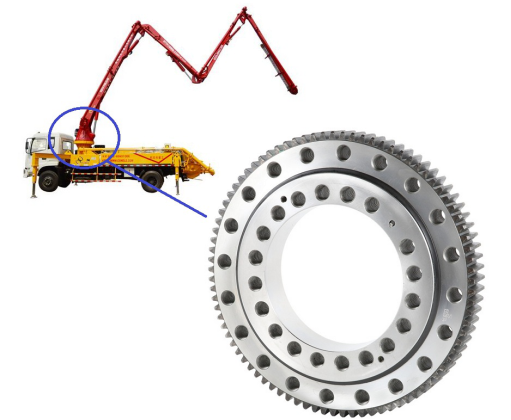 The slewing bearing is composed of three parts: the inner ring, the outer ring, and the rolling element. It can simultaneously carry a large axial force, radial force and a certain tilting moment. It is a general-purpose large-scale with comprehensive performance bearing. The inner and outer rolling rings have high-strength bolts respectively fixed on the turntable or chassis frame.

In the design process of the slewing bearing of the concrete pump truck, according to the experience and calculation in recent years, we generally choose the rotary table slewing bearing, which can bear larger axial load and tipping moment. Turntable slewing bearings are generally divided into two types: Single row ball slewing bearing(https://www.slew-bearing.com/Single-Row-Ball-Slewing-Bearing.html) and Single row cross roller slewing bearing.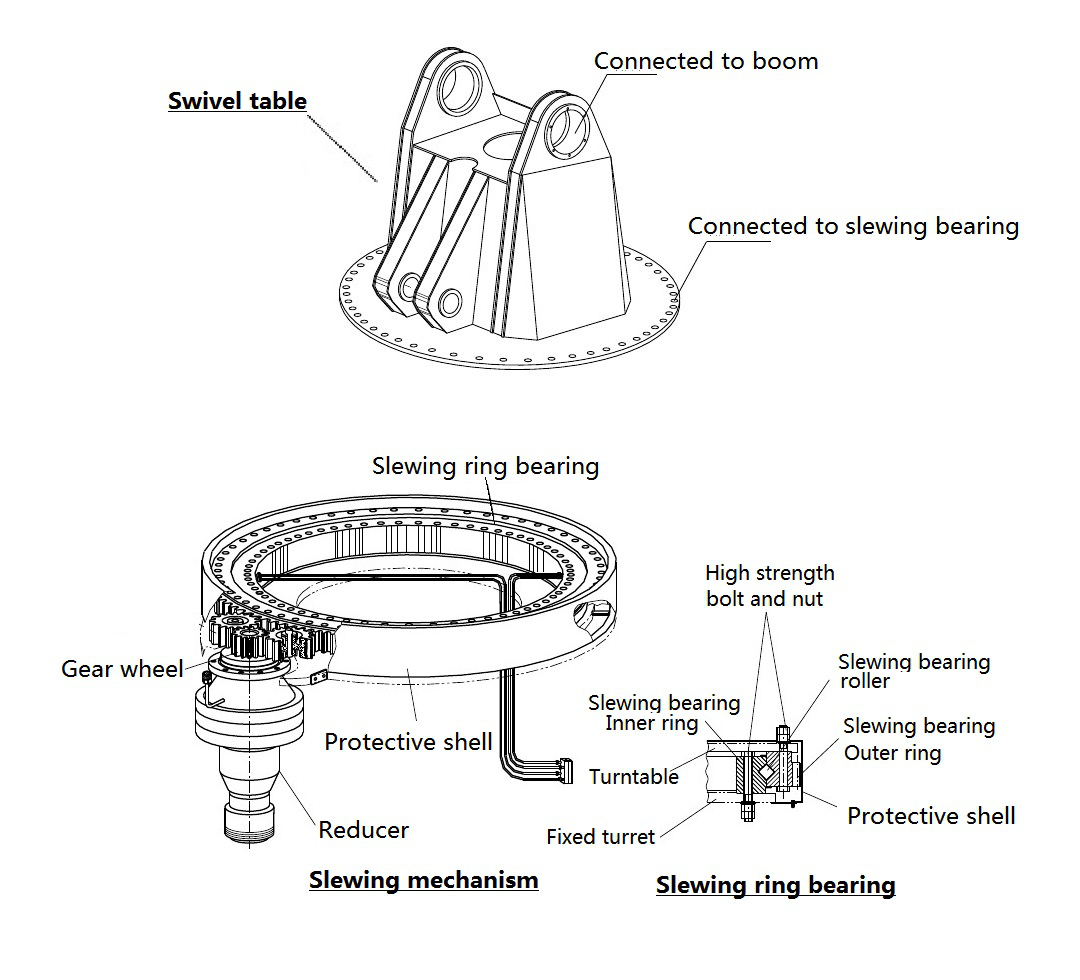 Xuzhou Wanda slewing bearing has provided slewing bearings for well-known domestic and foreign pump truck manufacturers, and has rich experience. If you need slewing bearings for pump trucks, please contact us.