Light Slewing bearing application
Views:16 Author:Site Editor Publish Time: 2019-08-22 Origin:Site
Light slewing bearing are ideal for applications requiring additional light slewing bearing.These additional light slewing bearing can withstand radial, thrust, or combination loads within their basic load rating range and provide open, sealed, or shielded configurations.Xuzhou Wanda light slewing bearing support solutions have been successfully used in a variety of light to medium applications, including:Small cranes, derricks and lifts;Industrial positioner and turntable;stretch wrapping machine;Bottle filling machine;Conveyor and related material handling equipment.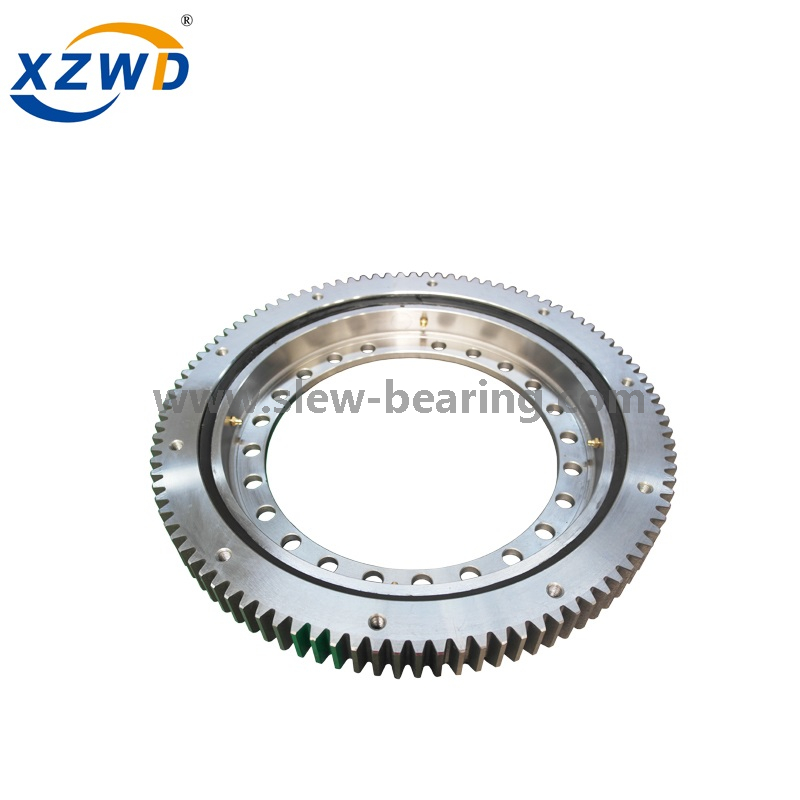 Light slewing bearings are special types of slewing bearings, usually used in some machines.The way they are mounted on the structure, the working nature is usually "static", with a higher carrying capacity and a larger number of rolling elements.Light slewing bearings are usually selected based on static loads, which are calculated by forces applied to axial and radial loads and by tilting torques.Certain parameters such as speed, load and operating temperature are required in order to properly select a light slewing bearing.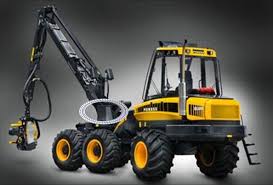 As the slewing bearing rotates, the rolling element rolls in a cyclic mode on the inner raceway.Because the rotation speed is very low (mostly less than 1RPM), gradual pitting and fragmentation occur.Pitting corrosion is caused by the heavy load on the roller element.The durability of light slewing bearings subjected to incorrect induction heat treatment is more prone to failure in the early stages of the operating cycle.If this happens, The light slewing bearings must be replaced or repaired immediately, as failure to do so will cause more pitting and may cause the rolling element in the light slewing bearings to become stuck.This can also cause the light slewing bearings to break under extreme conditions if not taken care of.The main cause of this failure is excessive slewing bearings overload.