Optimized design selection of slewing bearing
Views:0 Author:Site Editor Publish Time: 2019-07-01 Origin:Site
When optimized design selection of slewing bearing, the slewing gear is optimized by changing the modulus, it is necessary to comprehensively consider the two factors of gear tooth force and dynamic load fluctuation amplitude, and obtain a better dynamic load history within the gear bearing capacity range.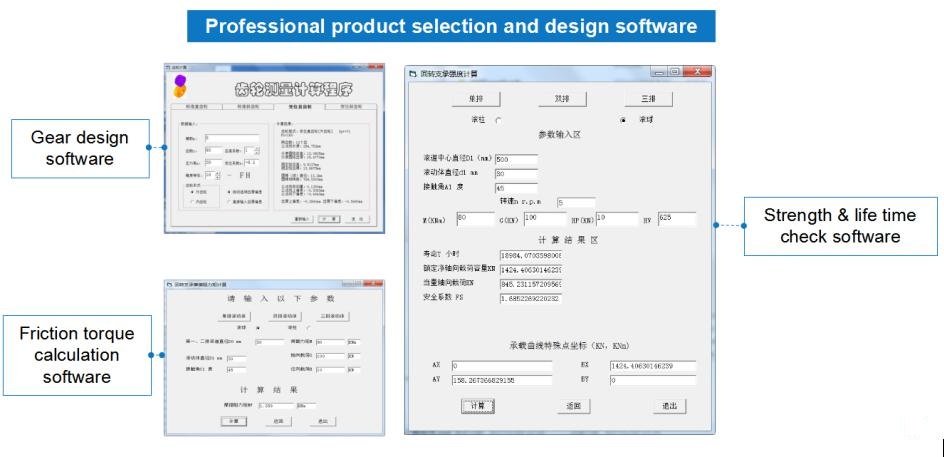 For a medium-sized hydraulic piling machine, refer to the "slewing bearing" standard JB/T2300-1999. According to its static selection calculation method, select the single-row four points slewing bearing (https://www.slew-bearing.com/Welding-Machine-Single-Row-Four-Point-Contact-Ball-Slewing-Bearing-HS-pd44602227.html)by calculating the axial, radial force and overturning moment that the slewing bearing is subjected to at rest.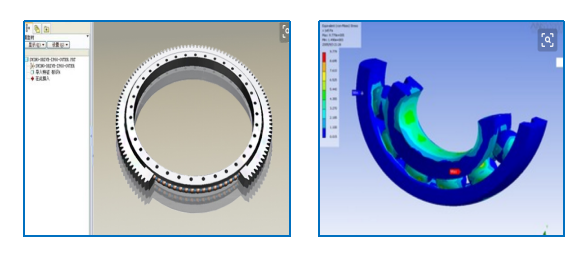 A three-dimensional model of the slewing bearing device is built based on Pro/E software. The shape characteristics of the rotary platform and the hydraulic motor are appropriately simplified, but the information such as the quality and the centroid position are maintained to ensure that the simulation results are as close as possible to the actual situation.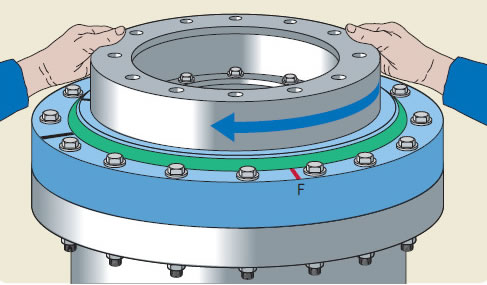 Based on the above analysis results, optimized design selection of slewing bearing (https://www.slew-bearing.com/Optimized-Design-Selection-of-Slewing-Bearing-Large-Diameter-Light-Weight-External-Gear-with-Flange-pd6624521.html)and calculated with reference to the mechanical design manual and the slewing bearing standard(https://www.slew-bearing.com/European-standard-ball-slewing-bearing-with-external-gear-for-Material-Handlers-pd6636010.html). Finally, the slewing bearing gear parameters are determined according to the selection table provided by the slewing bearing production company.