Slewing bearing cage introduction
Views:10 Author:Site Editor Publish Time: 2020-06-11 Origin:Site
Slewing bearing cage introduction
The main purposes of the slewing bearing cage are: to maintain suitable spacing between rolling elements to avoid immediate contact between adjacent rolling elements in order to keep friction and consequently heat to a low level; to spread the rolling elements evenly over all the slewing bearings so that the load can be spread more evenly over all the slewing bearings and to reduce noise to guide the rolling elements correctly in the no-load zone in order to improve the rolling standards in the slewing bearings and to avoid destructive dragging.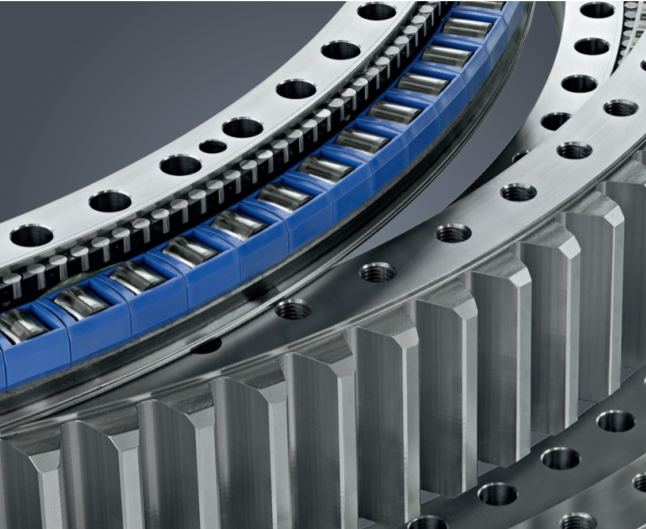 For separated slewing bearings, when mounting or dismounting in one of the slewing rings, the slewing ring cage is able to maintain the rolling element in one piece. The slewing ring cage has to bear the ground stress caused by friction, strain and moment of inertia, as well as the organic chemical erosion effect caused by some lubricating fluid, preservatives in the lubricating fluid or individual characteristics caused by its embrittlement, solvents or coolant etc. Therefore, the design of the slewing ring cage and the raw material are particularly important for its performance and the reliability of the slewing bearing.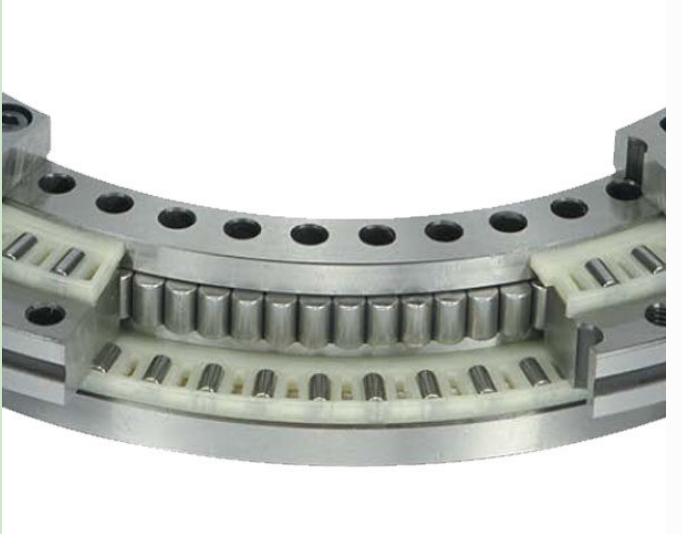 For this reason, slewing bearing manufacturers have developed a variety of cages of different types, designs and materials for different types of slewing bearings.
In addition, according to the slewing bearing's application characteristics, in the slewing bearing cage design and manufacturing based on slewing bearing application working conditions to have impact resistance, alleviate fatigue, high toughness, wear resistance, corrosion resistance, self-lubricating and other unique performance requirements, the slewing bearing cage should be carried out on the surface to strengthen the solution, surface organic chemical solution, surface rolled plating, gold plating, electroplating and other processing technology, to enhance the reasonable application performance.
All kinds of slewing bearing cage main parameters of the design and measurement, can refer to the relevant commodity design mode to carry out the design and measurement.
The general standard ensures that the slewing bearing cage treats the rolling body correctly, does not come out, does not clip the rolling body, the pocket gap is suitable, the rotation is agile, and there is no conduction hysteresis condition.