Tips for Material selection of slewing bearing
Views:17 Author:Site Editor Publish Time: 2019-08-07 Origin:Site
uzhou Wanda slewing bearings are widely used in machinery industry and provide excellent running accuracy. They also do a good job in reducing weight, creating space, reducing friction and extending service life. Xuzhou Wanda offers a variety of raw materials, internal assembly options, grease and corrosion resistance options. Xuzhou Wanda offers the widest range of slewing bearingswith raceway from 120mm to 5000mm.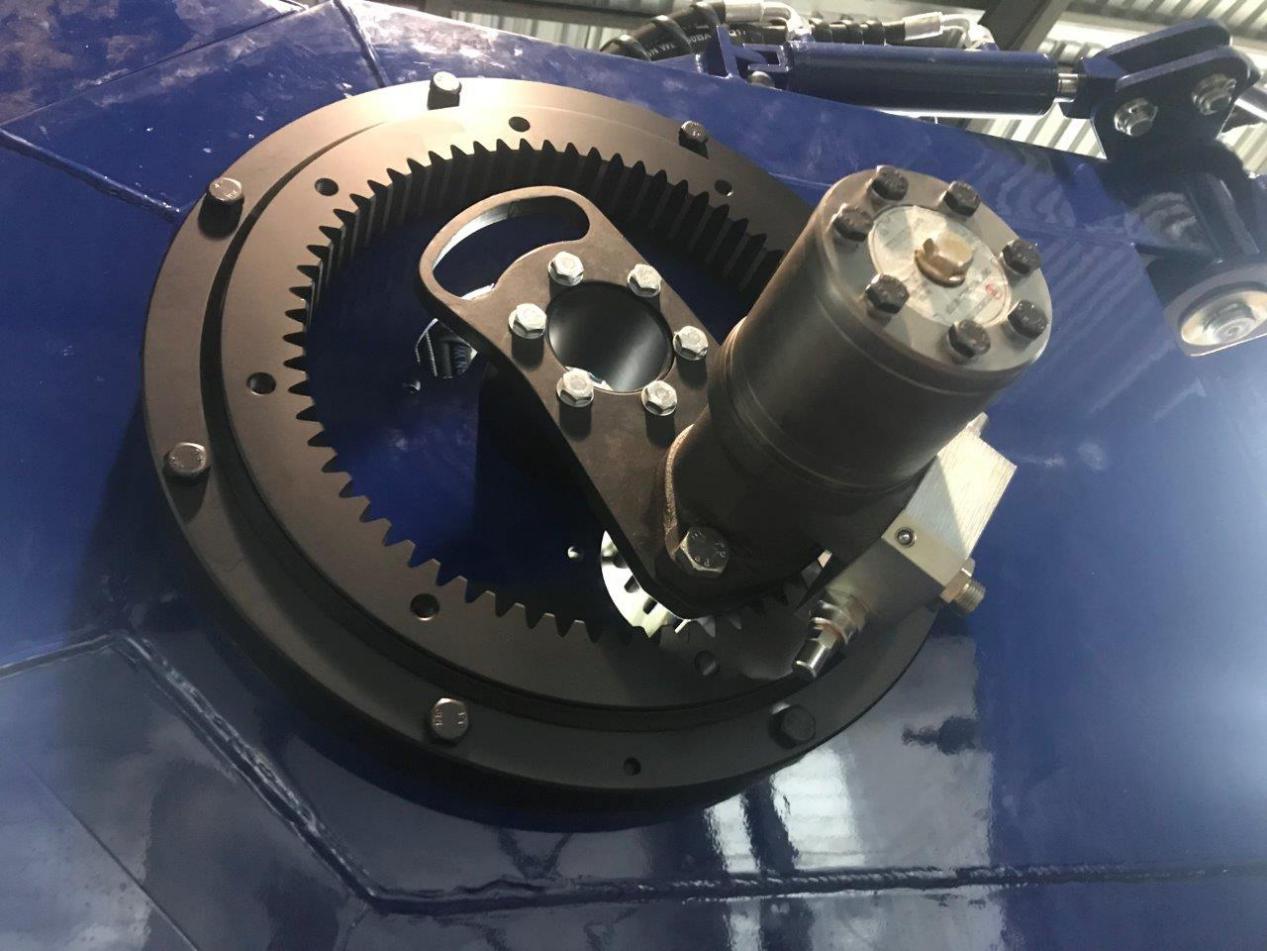 When choosing the raw material of slewing bearing, we should consider the following principles.
Firstly, the mechanical and physical properties of the steel should meet the requirements of the working conditions to ensure the safety. In general, the working atmosphere is rough, so high axial loads, radial loads and titling loading moments are required. While transmitting through the ring gear, raceway and gears. Therefore, slewing bearing materials are required to have high tensile, compressive, shear, fatigue strength and quenching hardness, and have sufficient tensile and wear resistance. If the slewing ring is operated in a corrosive atmosphere, the material is also required to have certain corrosion resistance.

Ring billets are required to have good processing and heat treatment processing. During the processing, such as rough rolling, casting, forging, cutting, is likely to be done. During the heat treatment, it is less likely to be overheated, deformed, cracked, decarburized, and has good harden ability and proper quenching and tempering performance.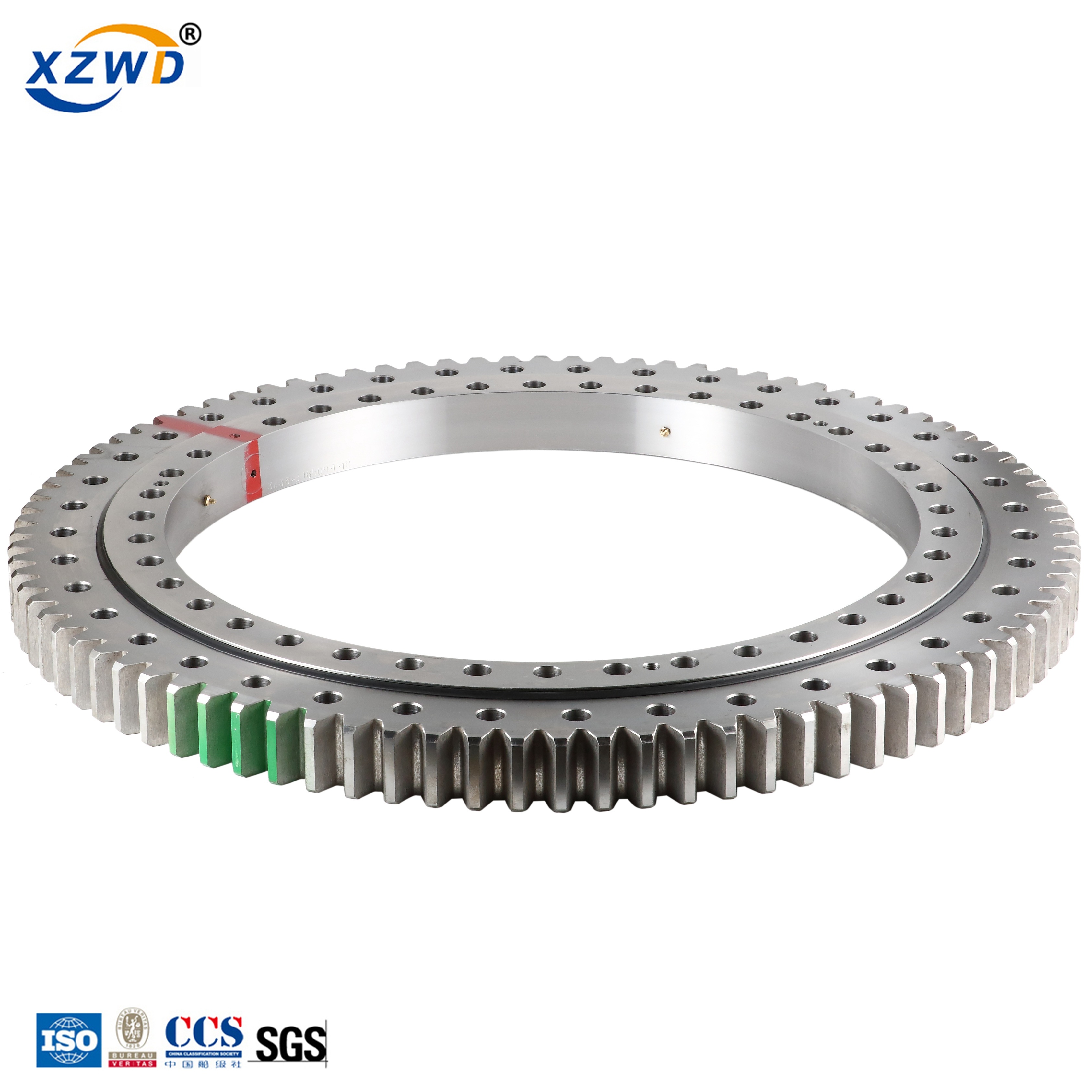 Under the premise of ensuring the safety, materials of slewing bearing with low price and sufficient supply are popular.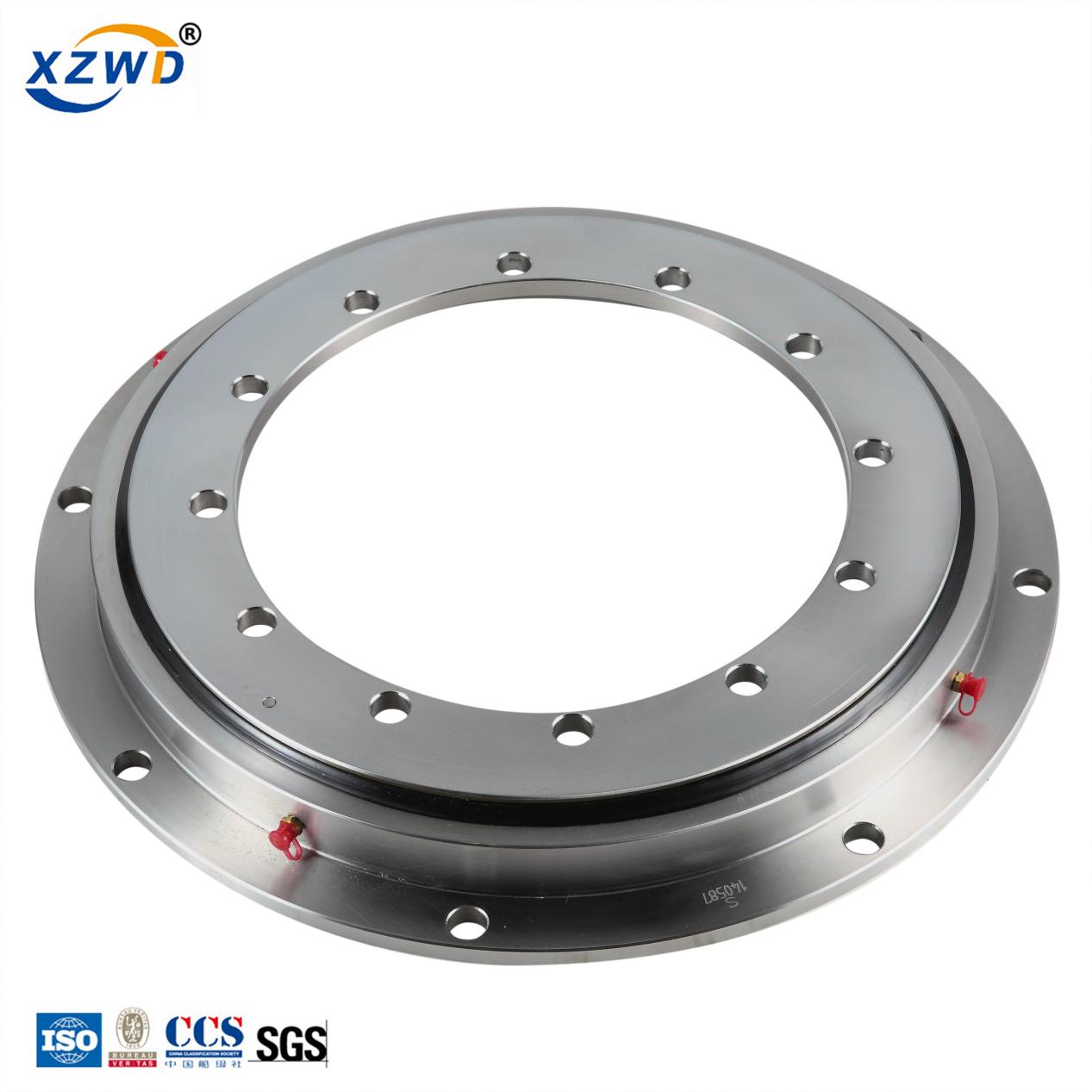 Considering the application, light metal materials are widely used to reduce the weight of slewing bearing. For example, Xuzhou Wanda slewing bearing produces special flanged type slewing bearing which greatly reduces the weight of the whole machine.