slewing bearing condition monitoring
Views:4 Author:Micky Sun Publish Time: 2019-03-18 Origin:Site
Proper maintenance keeps large slewing ring bearings going
Large-diameter slewing bearings are custom-engineered and manufactured almost exclusively for lifting equipment that requires rotation. These devices typically have a complex load spectrum: the slewing ring bearing can simultaneously handle all combinations of thrust, radial, and tilting moment loading. Large slewing bearings in heavy-duty applications such as cranes, excavators, shovels, tunnel boring machines, and bucket trucks are particularly prone to premature failure, especially if proper maintenance is not performed.
A regular schedule of raceway lubrication, torque checks on the bolts, and gear lubrication should be followed if the equipment is being used regularly or even if the unit is idle.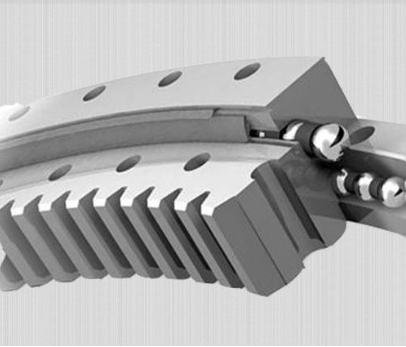 Because of the severity of typical large-bearing applications, bearings eventually will become worn. But with proper maintenance, a worn bearing will still be deemed repairable, saving the time and cost associated with purchasing a new replacement bearing.
As all industry sectors struggle to become more cost-efficient, a preventative maintenance program can save valuable time and hard-earned money. Extending the life of costly equipment with proper maintenance and, when needed, bearing refurbishment, is a sure way to help increase cost-efficiency.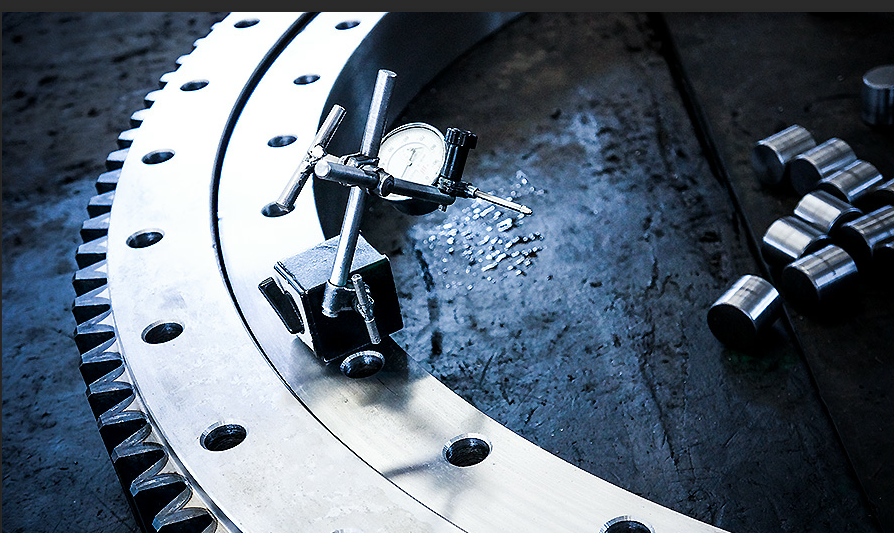 WHAT IS CONDITION MONITORING?
There are several vital design components of a crane, including slew ring bearings. These slewing bearings allow the crane to rotate 360 degrees, while sustaining the load of the crane and associated weights, including the payload and counterbalance. A failure of the slew ring bearing would result in an operational breakdown that could end in catastrophe.
Other potential outcomes of crane failures include increased replacement and maintenance costs for your business. Luckily, there are several ways in which you can assess and prevent potential failures from occurring. One of those methods is condition monitoring.
Condition monitoring is a testing method that allows a company to uncover how the specific bearings being tested are performing while the machine is in operation. As a result, potential equipment failures can be detected early on and remedied well in advance. For slew ring bearings, purged grease is analyzed.
Carefully thought out and documented sampling techniques are a must for condition monitoring to be successful.
First, you'll want to perform a standard grease analysis. It is recommended that companies test six to eight sampling locations per bearing. Generally, if you can see a crack or other defect, you're already in need of a repair, but it's good to cover your bases regardless.