THREE ROW SLEWING BEARING FOR PORT CRANE
Views:17 Author:Site Editor Publish Time: 2019-06-01 Origin:Site
XuZhou wanda slewing bearing is profansional in port machine slewing bearing.
The three row roller slewing bearing has three row raceway, the rolling element is steel roller. This structure could bear the heaviest load comparing to other structure bearing type. Usually the triple row roller slew bearing is used for some heavy duty machinery. Three-Row Roller Slewing Ring is equipped with seat-rings, upper orbit. Neither or bit and radial orbit is separated individually, it makes the load of each row of the rollers can be confirmed, making it can undertake all kinds of different load simultaneously. Three row roller slewing bearing's carrying capacity is the biggest among four models and the axial and radial size are rather large to some extent, the structure of the three row roller slewing bearing ring is very firm.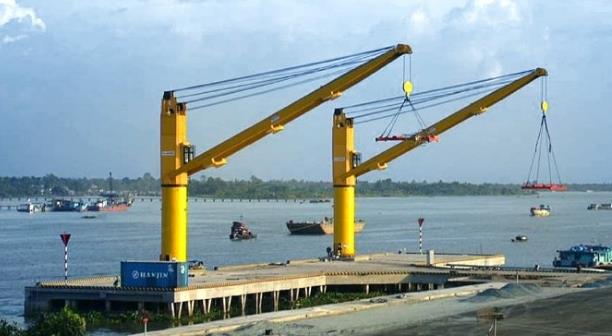 Also, The three-row roller slewing bearing has three races, the upper and lower and the radial raceways are separated, so that the load of each row of rollers can be accurately determined, and can bear various loads at the same time, which is the bearing capacity of four products. The largest one, with large shaft and radial dimensions, is particularly suitable for heavy machinery requiring large diameters, such as bucket wheel excavators, wheeled cranes, marine cranes, ladle slewing and large tonnage truck cranes.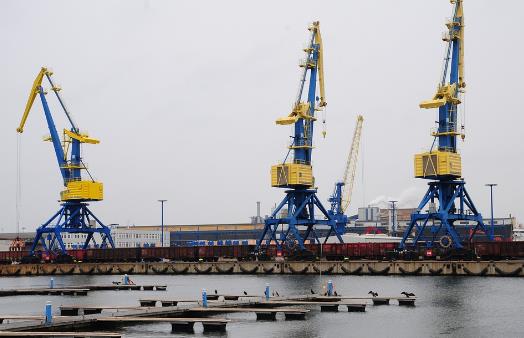 However,there are four types of structures for common slewing bearings: single volleyball, cross roller, double volleyball, and three-row. Based on our experience and calculations, we have the following conclusions:
• When Do ≤ 1800, the single volleyball type is the preferred type; when Do > 1800, the three-row column slewing bearing is preferred.
• Slewing bearings of the same frame size, single volleyball type with higher carrying capacity than cross roller and double row reducer.
• Q series single volleyball slewing ring, compact size, lighter weight, better cost performance, is the preferred series for single volleyball.
There is election calculation of single volleyball slewing ring:
1) Calculate the rated static capacity
CO = 0.6 × DO × do0.5
Where: CO -rated static capacity, kN
DO-diameter of the raceway center, mm do-nominal diameter of the steel ball, mm