How modern industrial robots rotate?
Views:11 Author:xuzhouwanda Publish Time: 2020-05-11 Origin:Site
How modern industrial robots rotate?
The widespread use of industrial robots in automated factories has significantly improved production efficiency. The core mechanism of an industrial robot is a mechanical arm. The multi-degree-of-freedom structural design allows the robotic arm to have extremely high flexibility. It can accurately locate points and move according to a given trajectory in space. The rotary mechanism of the mechanical arm currently uses a rotary hydraulic cylinder or a servo motor to realize the rotary action by means of a slewing ring bearing .
Slewing bearing also known as slewing ring bearing,turntable bearing.It contain outer ring,inner ring,rolling body,seals.The material of our products are generally high alloy-structural steels ,such as 42CrMo, 50Mn.The slewing ring bearing can work normally at a temperature of -30℃ to +70℃,and we can design special type as customer need.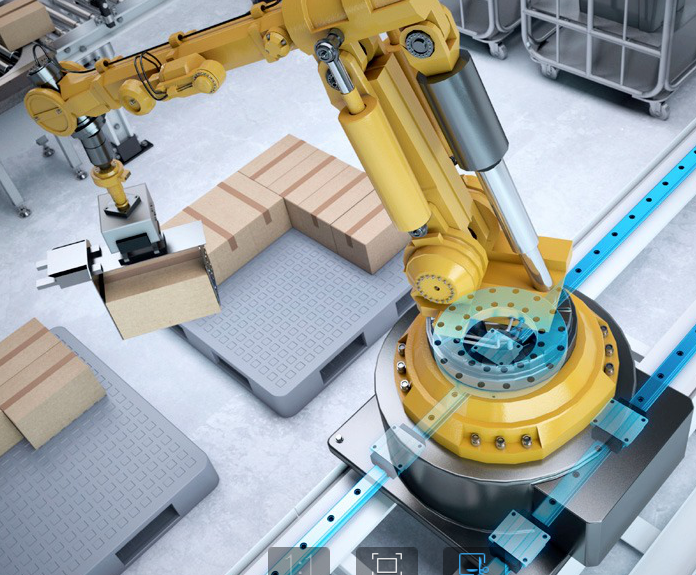 plays a vital role in the development of industrial robots, so it is widely known as the "joint of the machine". Industrial robots are widely used in manufacturing workshops. Due to their accuracy requirements, modern industrial robots are common Slewing ring bearing generally use cross roller Slewing ring bearing. Xuzhou Wanda slewing bearing co.,ltd has the model 11 series of Slewing ring bearing can meet this usage.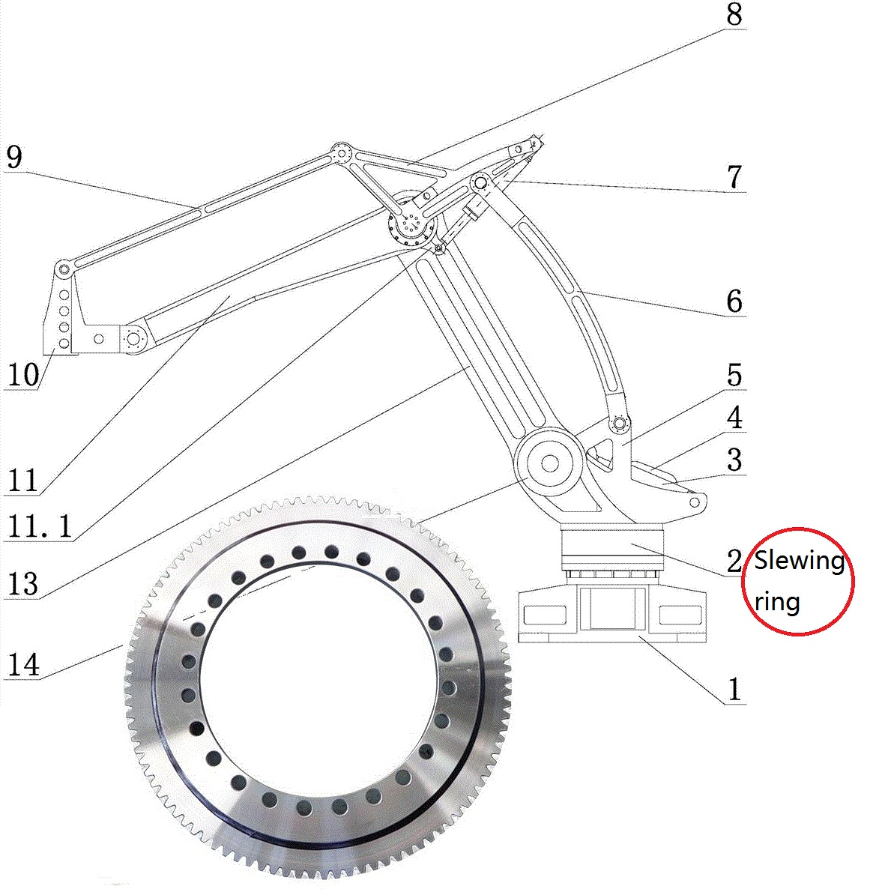 If you have any demand or want to get the details, please feel free to contact us .