Slewing Bearing Environment
Views:6 Author:Tina Chen Publish Time: 2018-11-23 Origin:Site
The slewing ring environment and using temperature:
The slewing ring working temperature is normally from -300C to +700C. If the user needs to adapt to the lower or higher temperature slewing bearing, our company can carry out special design. Slewing bearings can be used in particularly harsh slewing bearing environment such as maritime climate, dust or abrasive particles, sand, cement, coal powder, etc. Special seals, guards, and suitable oil passages must be used. Therefore, in order to make your support work properly, you want to do daily maintenance and maintenance work.

For slewing bearing environment, the mounting surface should be smooth and clean, removing all superfluous material such as paint residue, welding beads, burrs, etc.Care should be taken not to let the solvent infiltrate into the rotary support during cleaning. Do not use solvents that damage sealing materials.The mounting surface should be dry and free of lubricant before assembly.Measures should be taken to protect workers and the environment.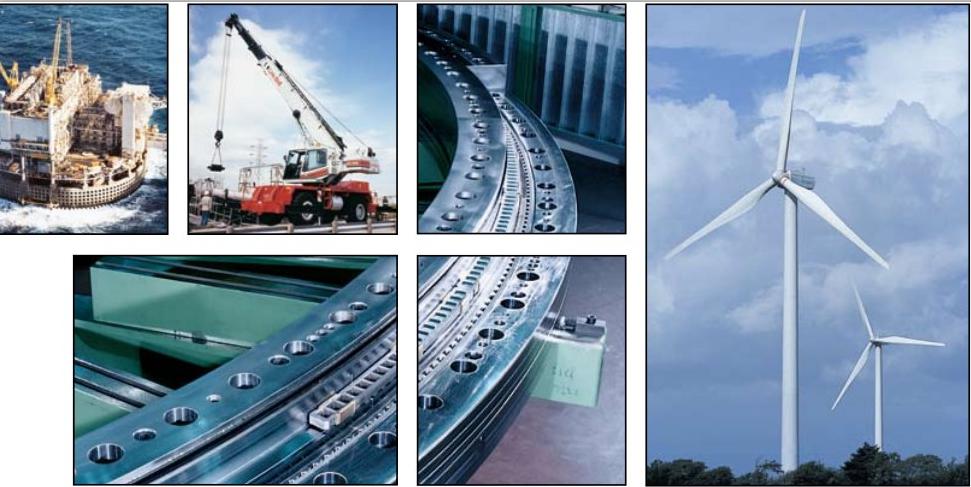 In order to avoid partial overload of rotating support caused by unevenness of mounting plane or bearing deformation, the circumferential flatness error can only be undulated once within any 180 degree range, and the change is gentle.