What is a Slewing bearing?
Views:22 Author:Site Editor Publish Time: 2019-12-28 Origin:Site
Introduction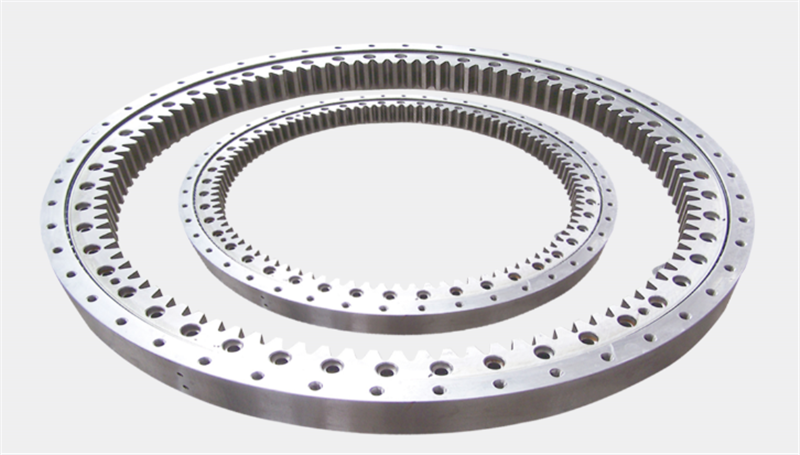 Slewing bearing (also known as turntable bearing) is an oversized bearing that can withstand comprehensive loads (high load, low speed, high torque), and can simultaneously bear large axial loads, radial loads and overturning moments, which are much larger than The effect of multiple sets of ordinary bearings.
Application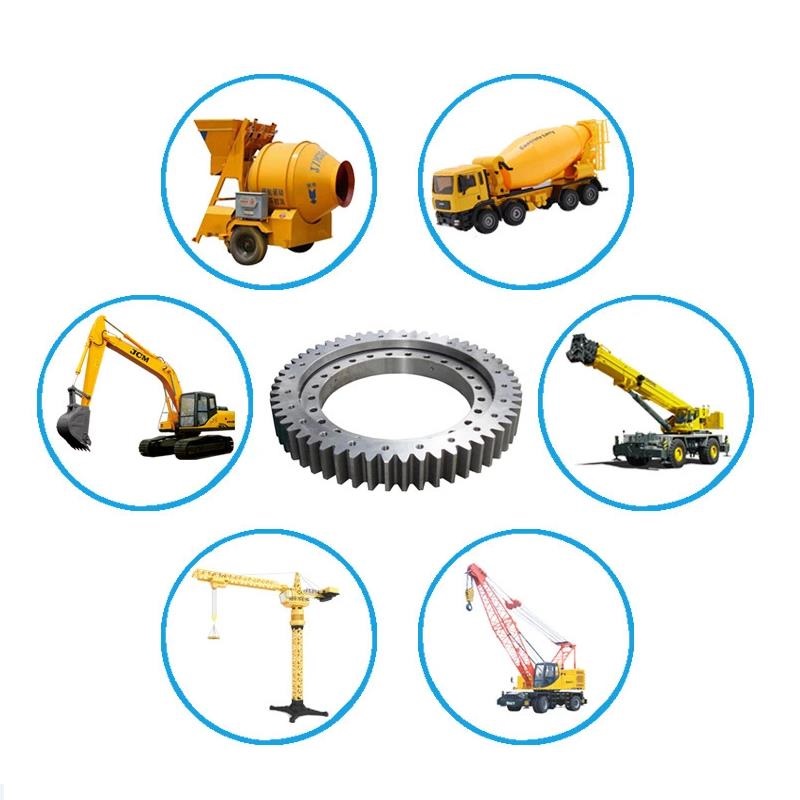 Slewing bearings are generally suitable for large-scale engineering, construction machinery, wind power equipment, and port crane equipment that bear huge overturning moments and make relative rotational movements. Because slewing bearings have the characteristics of compact structure, precise and stable transmission, flexible rotation, long service life, easy installation, and convenient daily use and maintenance, they are well applied in these devices.
Structure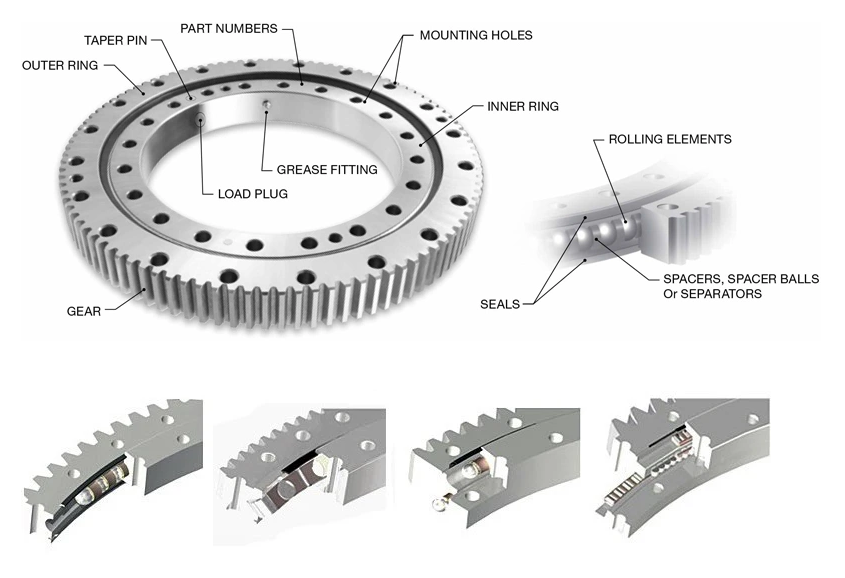 Slewing bearings usually have a diameter ranging from 0.2 to 10 meters. They consist of mounting holes, internal or external ring gears, lubricating oil holes, and sealing devices. The mounting holes are divided into through holes and threaded holes.
How to choose a good slewing bearing?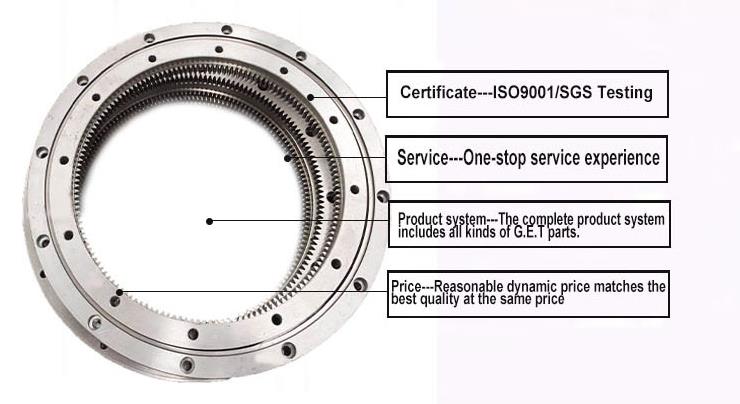 Choosing a good slewing bearing prevents more risks and reduces costs.
We recommend Wanda slewing bearings, produced by China's top ten slewing bearing manufacturers, with reliable quality and trustworthy.