How to maintain slewing bearing for tower crane?
Views:15 Author:Site Editor Publish Time: 2019-12-13 Origin:Site
Slewing bearings are widely used in many places.Slewing bearings equipment is also used in the tower crane, which can fully control the tower.In order to improve the life of the tower crane slewing bearings, it is necessary to do a good job of daily maintenance.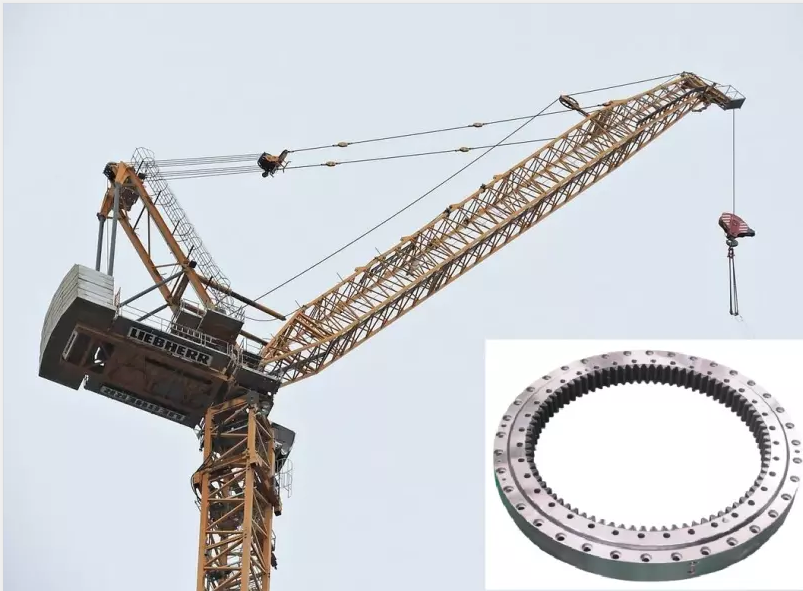 Tower crane slewing bearing maintenance and repair methods:
1, the tower crane slewing bearing installation must have enough rigidity, the installation surface to level off.Before assembling the slewing bearing, the slewing bearing should be de-stressed, and the deformation of the slewing bearing should be reduced during maintenance. The contact surface between the slewing bearing and the slewing bearing must be cleaned up during assembly.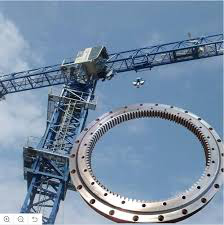 2. Pay attention to the change of noise and the change of rotary resistance moment.
3. The slewing bearings must be lifted or stored horizontally, tower crane maintenance do not lift or stored vertically, to avoid deformation.
4. Tower crane slewing bearing to tighten the bolts completely, first in maintenance ability of gear meshing, the meshing condition should accord with the requirement of precision gear: tower crane maintenance technology namely gear pair under slight brake operation after the distribution of the tooth surface contact spots on the direction of tooth height not less than 25%, tower crane maintenance technology on the tooth length direction is not less than 30%.
5. The tower crane slewing should work every 10 shifts to clean the surface, remove the surface debris, reapply the lubricating oil.
6. The slewing bearing of tower crane shall be maintained after 100 hours and 500 hours of operation, and the pre-tightening torque of bolts shall be checked.
7. The bolts and nuts on the slewing bearing of tower crane shall be tightened and relaxed with double nuts to effectively ensure that the bolts and nuts will not slip or loosen.