Slewing Drive Classification and Application
Views:14 Author:Mickey Sun Publish Time: 2018-04-17 Origin:Site
What is a Slewing Drive?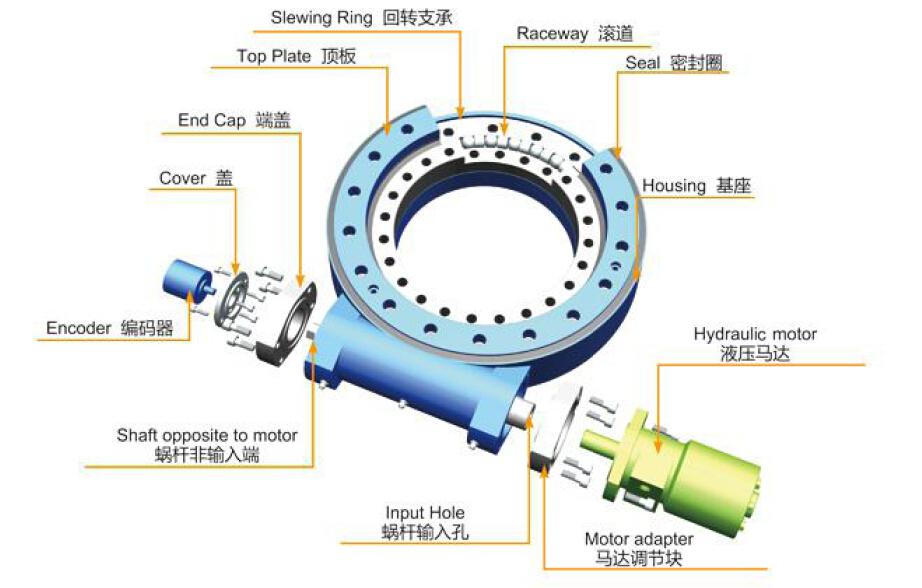 The slewing drive is a gearbox that can safely hold radial and axial loads, as well as transmit a torque for rotating. The rotation can be in a single axis, or in multiple axes together. Slewing drives are made by manufacturing gearing, bearings, seals, housing, motor and other auxiliary components and assembling them into a finished gearbox.
Slewing drives are commonly used mechanical devices, found today in applications. such as construction cranes, solar tracking systems and industrial equipment. The basic technology found in these drive mechanisms, however, is very old dating back to Ancient Greece, and employed by Leonardo da Vinci in many of his Renaissance inventions. Modern slewing drives represent the modern evolutions of an ancient and highly effective basic machine, the worm drive or endless screw.
A quality modern slewing drive includes a sound mounting structure, a slew bearing, rotational movement and power controls to facilitate perfect motion. In operation, the drive converts axial movement (force exerted on an axis) into radial/rotary torque, allowing the rotation of greater loads with more accuracy, while also enabling geared torque amplification.
Slewing drive Classification
SE Slew Drive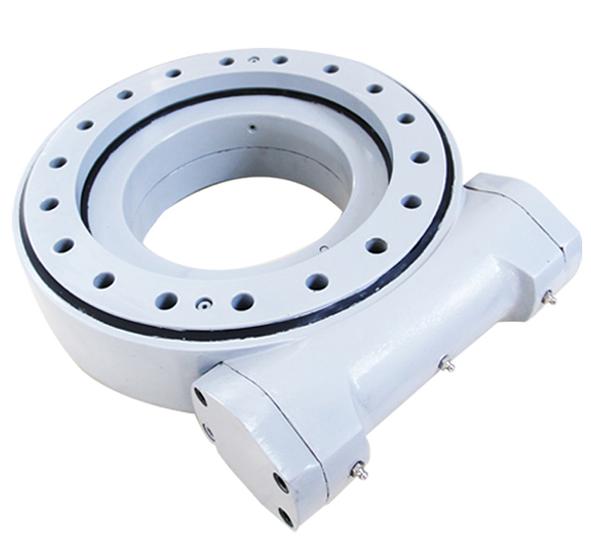 SE Enclosed Slewing Drive help power movement across industries and are perfect for situations requiring both load-holding and rotational torque from the same gearbox. Typical applications include solar trackers, wind turbines, satellite and radar dishes, truck cranes, man lifts, utility equipment, hydraulic equipment attachments, oil tool equipment, tire handlers, digger derricks, and automotive lifts.
WEA Slew Drive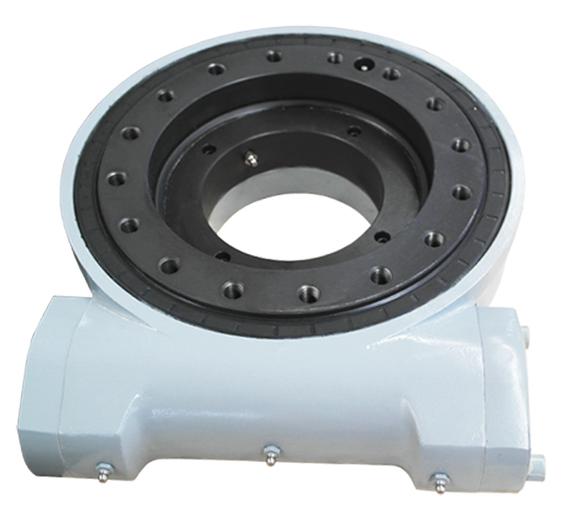 With the design of curved tooth structure, WEA Slewing drive has better anti-fatigue and bonding ability, which is suitable for heavy-duty, medium-speed applications. WEA series slew drive is the optimized and upgraded version of the traditional WEA series slewing drivers. It is thinner and has higher strength and full sealed design for optimal outdoor use which means this kind of WEA slew ring drive can prevent corrosion and damage caused by wind, sand and water.
Xuzhou Wanda slewing bearing co.,ltd as an experienced slew drive manufacturer, we have the capability to provide high quality slew drives.