Slewing drive for solar tracking system
Views:53 Author:Ethan Publish Time: 2018-01-11 Origin:Site
Solar trackers are the devices used to adjust photovoltaic panels toward the sun to utilize more sunlight. They enable solar modules to remain in the best position to accumulate maximum energy from the sun. The application of tracking technology allows solar panels to follow the movement of the sun and increase electricity production as compared to a stationary array. Solar trackers are attached to solar panels to adjust their positioning against the daily passage of the sun throughout the year as the weather and seasons change.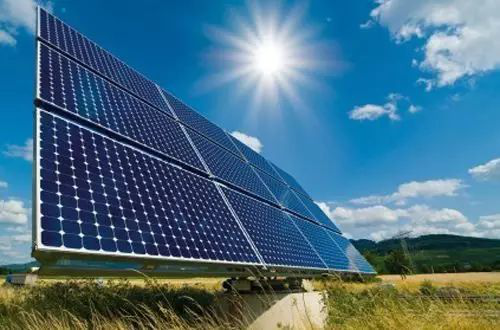 Solar tracker comprises of several parts including sun tracking algorithm, control unit, positioning system, drive mechanism system, sensing devices, wind guard, tubes, and rods. Growing demand for energy supplemented by fluctuating fuel oil prices, increase in efficiency of solar panels by the use of solar trackers and increased product demand are expected to bolster the overall solar tracker market growth.
Slewing drive is a main part in solar tracker. By adopting slewing bearing as its core component, slewing drive can bear axial force, radial force and tilting moment simultaneously.
Xuzhou Wanda Slewing Bearing Co.,Ltd. is a professional manufacturer and exporter of
slewing drive
. There are nine (9) different sizes available from 3" to 25" to meet both regular and precise tracking requirements in PV, CPV and solar power tracking field.